Buyers Guide
Wayfinding Signage
Navigating any environment can be a daunting task, whether it's a healthcare facility, construction site, architectural complex, or a commercial building. That's where Wayfinding Signage steps in.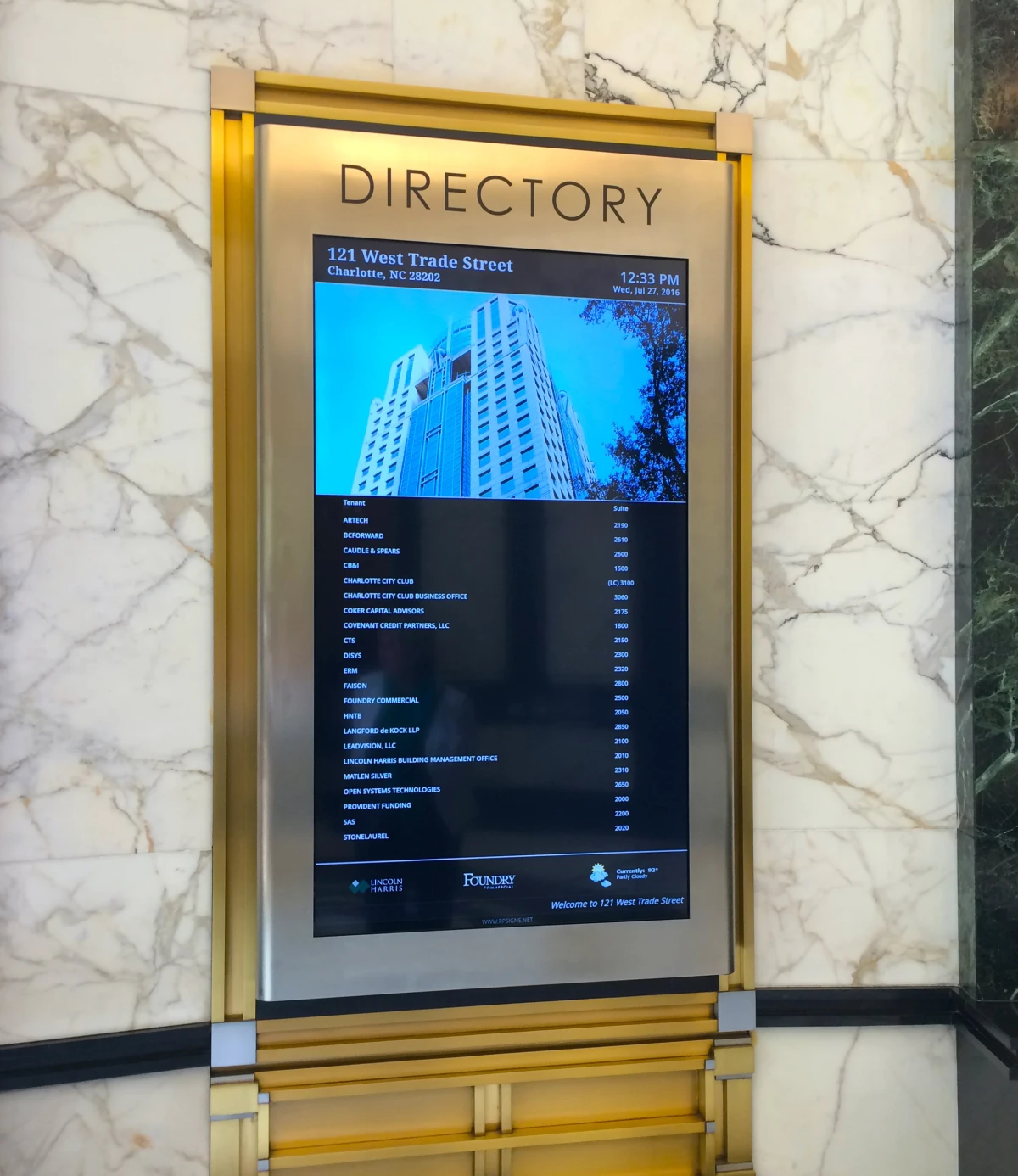 Guide to Wayfinding Signage
Our guide is designed to help you understand everything there is to know about Wayfinding Signage and make an informed purchase.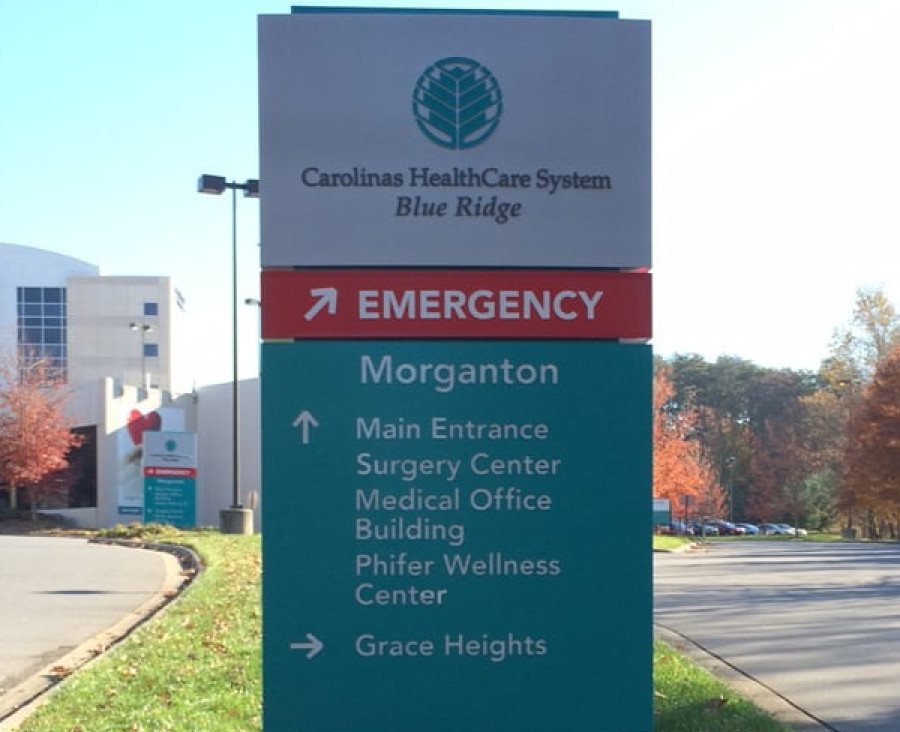 What is Wayfinding signage?
Wayfinding Signage is a specialized type of signage that guides people through a physical environment, enhancing their understanding and experience of the space. They're critical in complex environments like hospitals, construction sites, office buildings, and large-scale architectural structures.
Wayfinding signs help individuals navigate unfamiliar surroundings, identify key landmarks, and make it to their destination with ease. They are often implemented as part of a larger wayfinding system, incorporating user-friendly design and clear messaging to improve accessibility and convenience.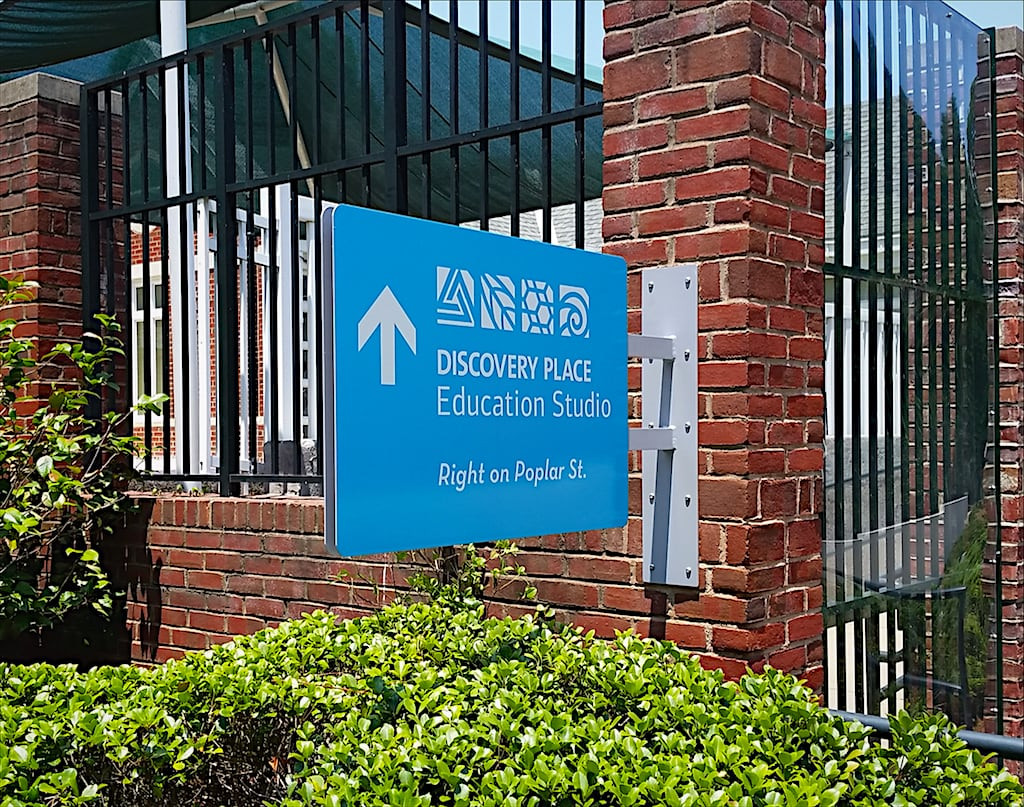 Considerations for Wayfinding Signage
When planning your Wayfinding Signage, there are several important factors to consider:
Purpose: What is the primary function of your signage? Are you looking to direct foot traffic, identify landmarks, provide emergency exit routes, or all of the above?
Design: Your signs should be visually engaging but also easy to read. Keep designs consistent with your branding for a cohesive look throughout your facility.
Legibility: Typography and colors play a key role in legibility. Ensure your signs can be read easily from a distance and by people with varying levels of visual acuity.
Location: Where your signs are placed will significantly impact their effectiveness. They should be positioned at key decision points where people might question which way to go.
Regulations: Certain industries and spaces have specific signage regulations, like ADA compliance. Be sure to meet these requirements.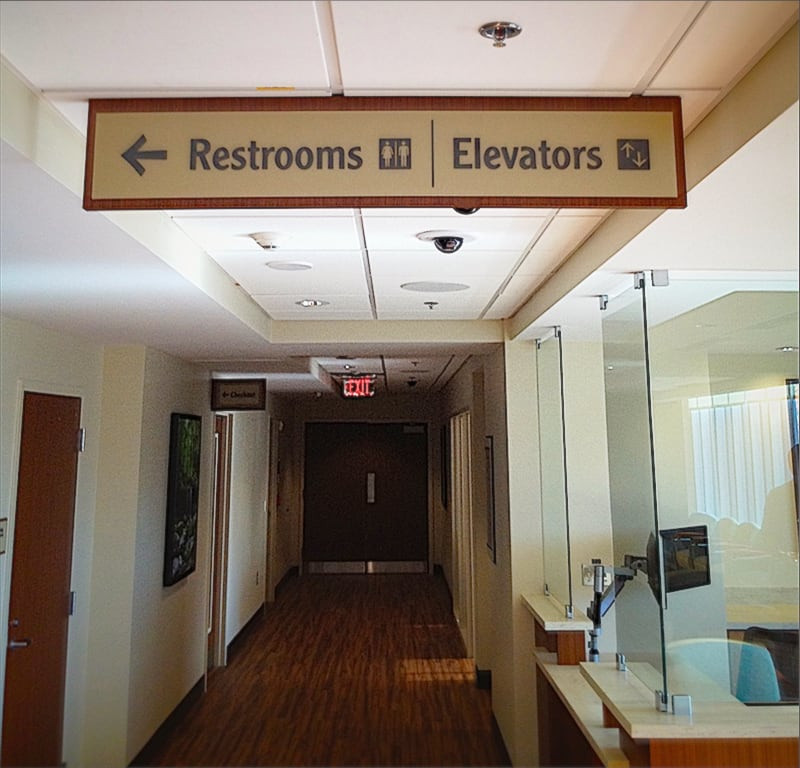 Average Costs of Wayfinding Signage
The cost of Wayfinding Signage can vary widely, depending on the size, materials, design complexity, and quantity. Our signs are created to fit your project. For an accurate estimate tailored to your specific needs, please contact us directly.
Examples of Wayfinding Signage
Directional Signage: These signs help guide visitors through a space by clearly indicating directions to various locations or departments. They can be found in hospitals, office buildings, and construction sites.

Identification Signage: These signs help identify specific locations, such as restrooms, exits, stairwells, or specific rooms.

Informational Signage: These signs provide additional information that might be helpful to visitors, such as maps, directories, or rules and regulations.

Warning Signage: These signs alert visitors to potential hazards or important safety information, often used in construction and industrial environments.
Trusted nationwide by hundreds of clients
Wayfinding can be hard to navigate! Pun intended.... but let our customers feedback speak for itself on how we have solved directional challenges nationwide.
…we appreciate all of the hard work that went into meeting a very tight deadline. The event went off just as planned and I think everyone was impressed by the fine work that was done by RP Signs.
Andrew Crews
Discovery Place, Inc.
Graphics Coordinator
I highly recommend RP Signs. I love the quality of their work! They did a fantastic job and they are a great company to work with!
…the sign your company fabricated/produced is the cleanest and most well constructed sign I have ever seen…it truly was a pleasure and I will be looking forward to working with you and your company again in the very near future!!
Ed Kessinger
Myers & Chapman Inc.
Superintendent
I would recommend RP Signs…They were very easy to work with in producing both my interior and exterior signage, following my ideas but taking them a step further with wonderful input using their vast experience.
Jay Murphy
Plantation Animal Clinic
Owner
Fantastic company to work with! All our projects are completed professionally, they have good communication and completion of jobs are on schedule each time.

Cannot say enough about RP Signs! They are great to work with and everything is done very professionally. Great communication and great service! Highly recommend!!!
…thank you for the innovative creativity we received from RP Signs on the upgrade to the interior signage in preparation for our accreditation survey. The surveyors were very impressed…they would be hard-pressed to find better signage.
Robert Childers
LNRMC
Director of Plant Operations
Process of Buying Wayfinding Signage
At RP Signs, we've streamlined the process of purchasing Wayfinding Signage: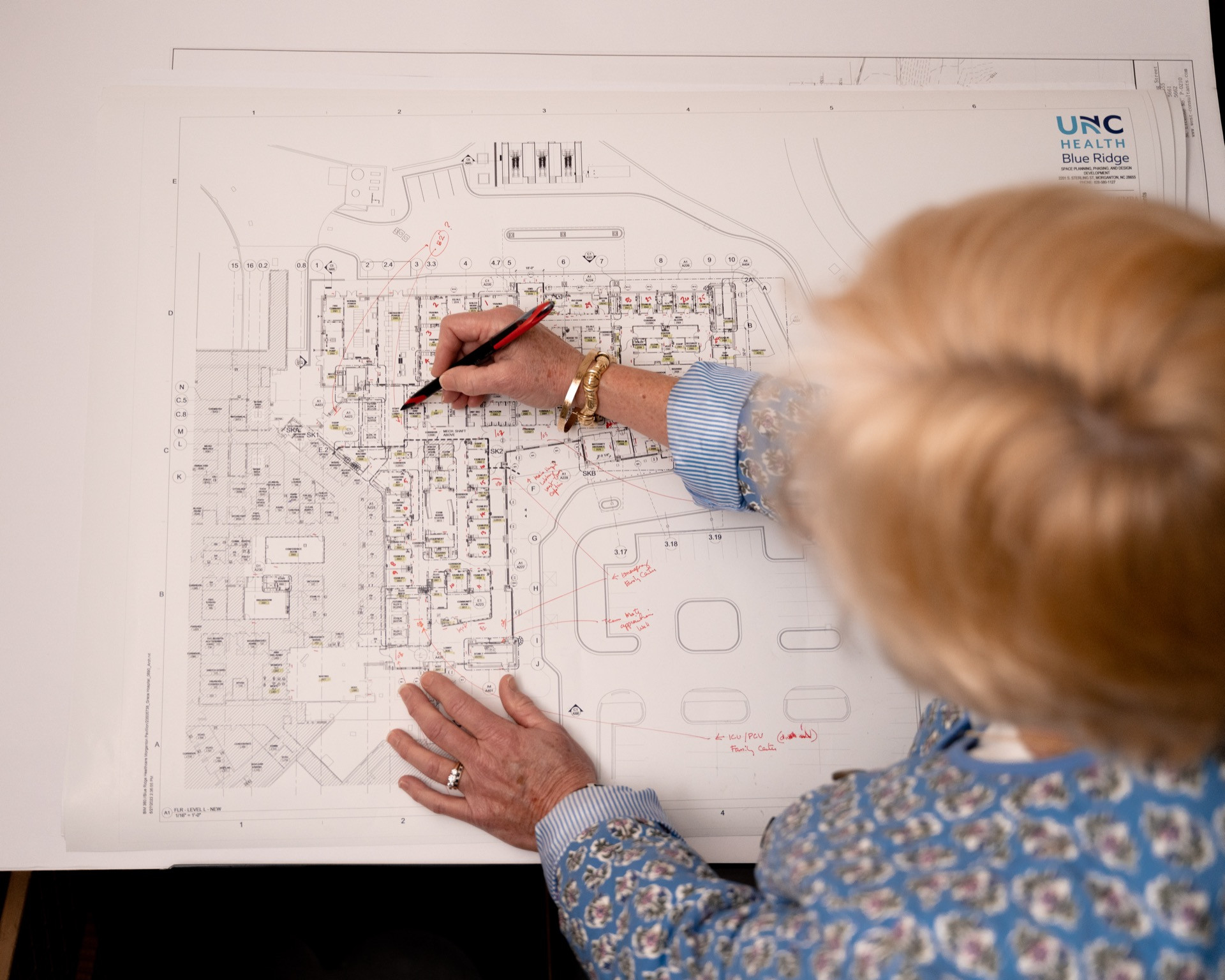 Step 1
Consultation
Contact us to discuss your needs. We'll assess your space, discuss your branding, and understand your goals.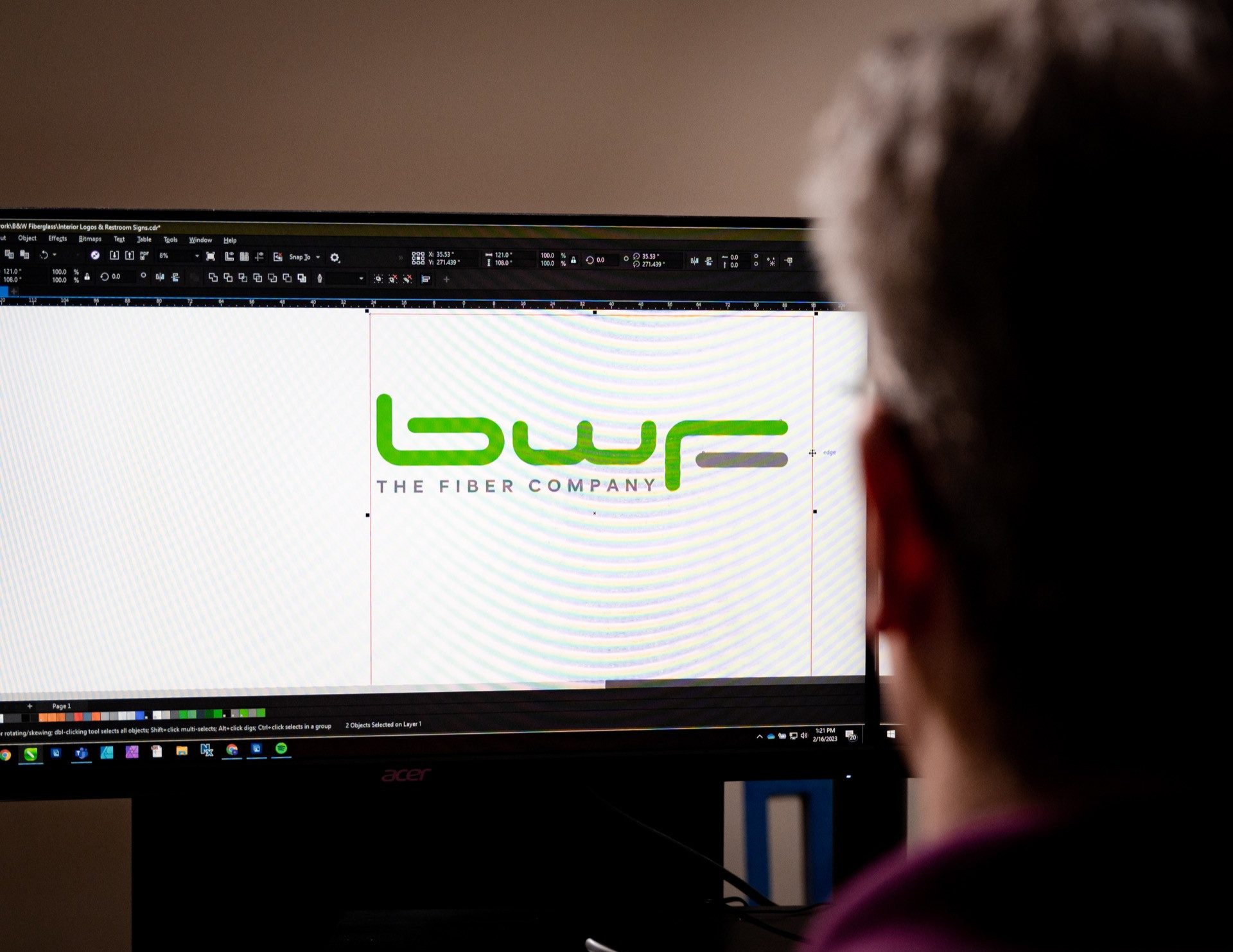 Step 2
Design
We'll create custom designs for your signage, ensuring they meet all necessary regulations while aligning with your aesthetic.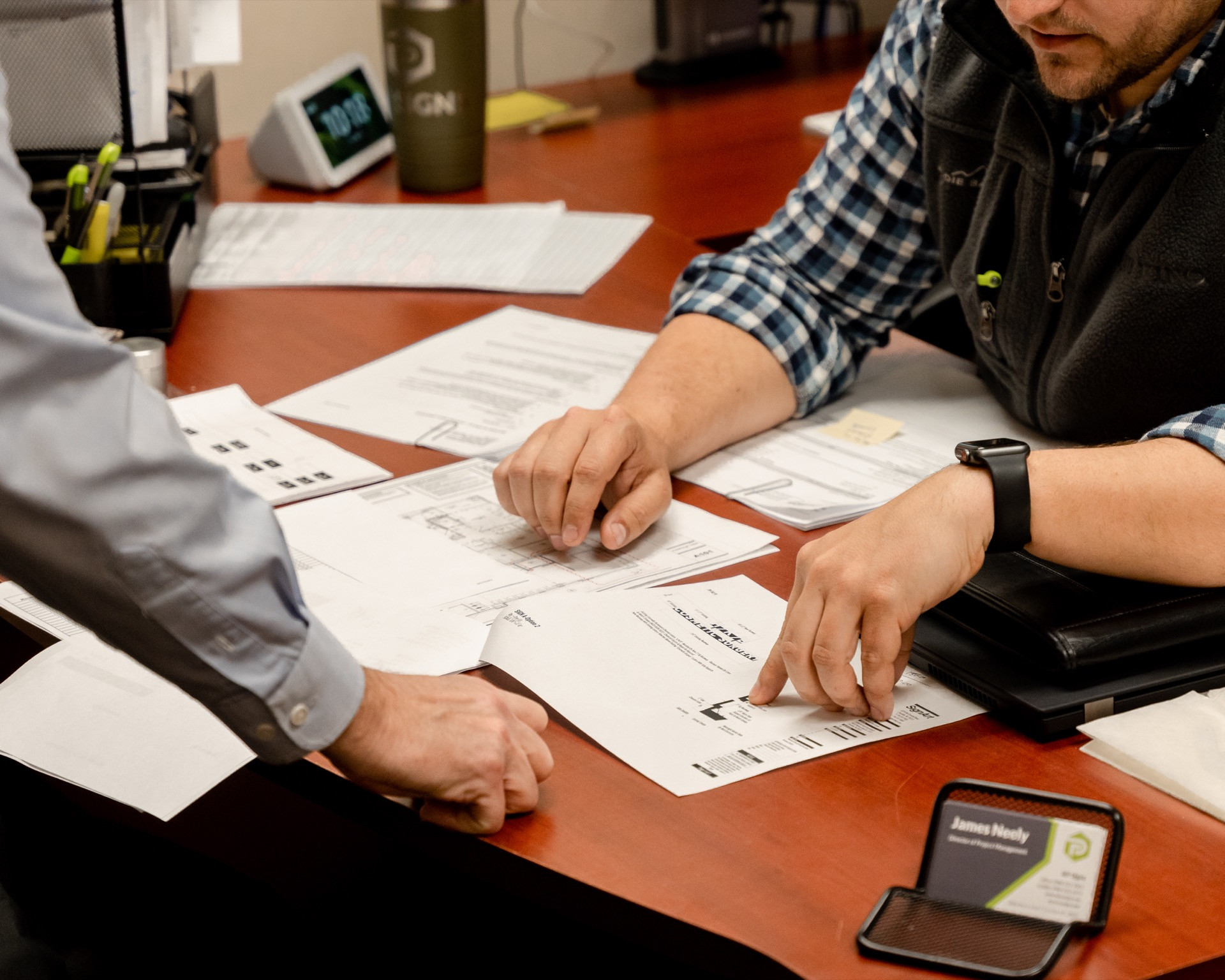 Step 3
Quote
Once we have an idea of what you need, we'll provide you with a detailed quote. This quote will outline the costs associated with your custom Wayfinding signage, based on design complexity, materials, and the number of signs required.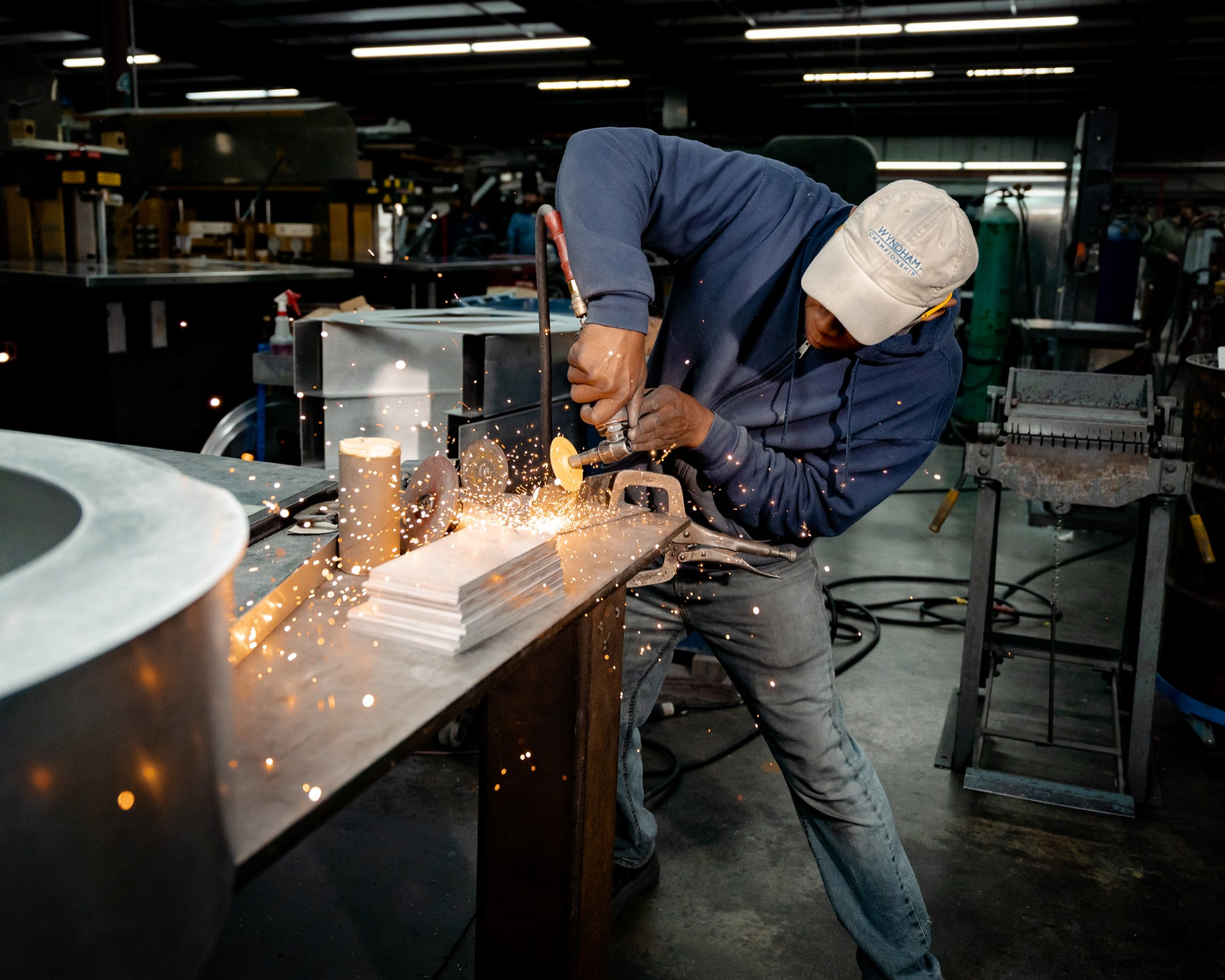 Step 4
Production
After your approval of the designs and the quote, we move into production. We manufacture your Wayfinding signage in-house, ensuring the highest quality and compliance with all regulations.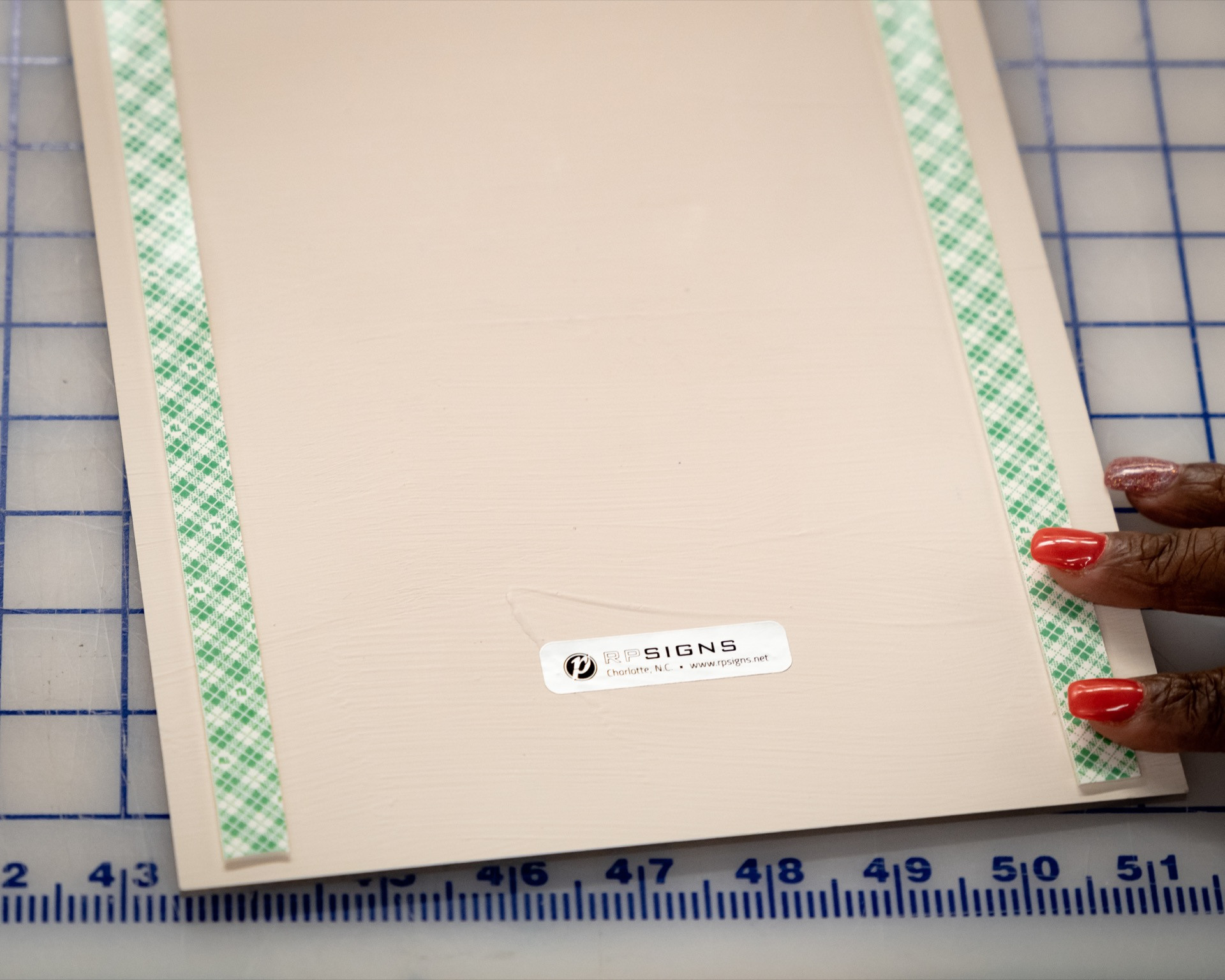 Step 5
Installation
Once your signs are ready, it's time for installation. Our team will install your new signage, ensuring optimal placement for visibility and impact.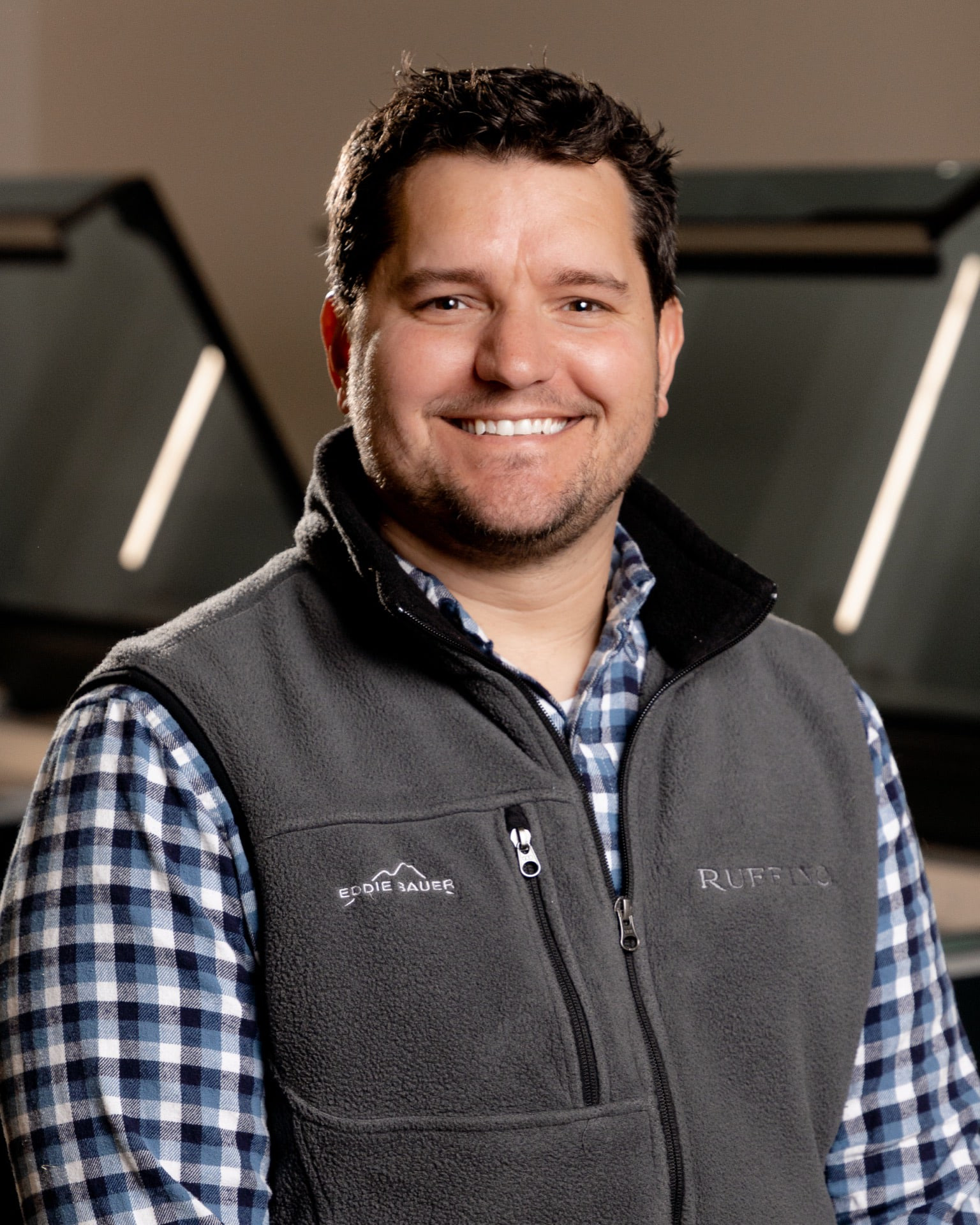 Step 6
Follow-up
Finally, after installation, we're still here for you. If you have any questions or need further assistance, our team is ready and willing to help.
At RP Signs, we make the process of buying Wayfinding signage simple and straightforward.
FAQs
Common Questions About Wayfinding Signage
Absolutely! We can design your signage to reflect your company's colors, logo, and overall aesthetic.

Yes, there are often regulations, particularly for public spaces and certain industries like healthcare. ADA compliance is a common requirement.

Production times vary based on the scope of your project. After discussing your specific needs, we can give a more accurate timeline.

Yes, our team at RP Signs can assist with both placement strategy and installation to ensure your wayfinding system is as effective as possible.

Absolutely, wayfinding signs can be designed for both indoor and outdoor use. For outdoor signs, we recommend materials that can withstand various weather conditions.

While our signs are designed for durability, we understand that maintenance may be necessary over time. We offer services to help maintain the appearance and functionality of your signs.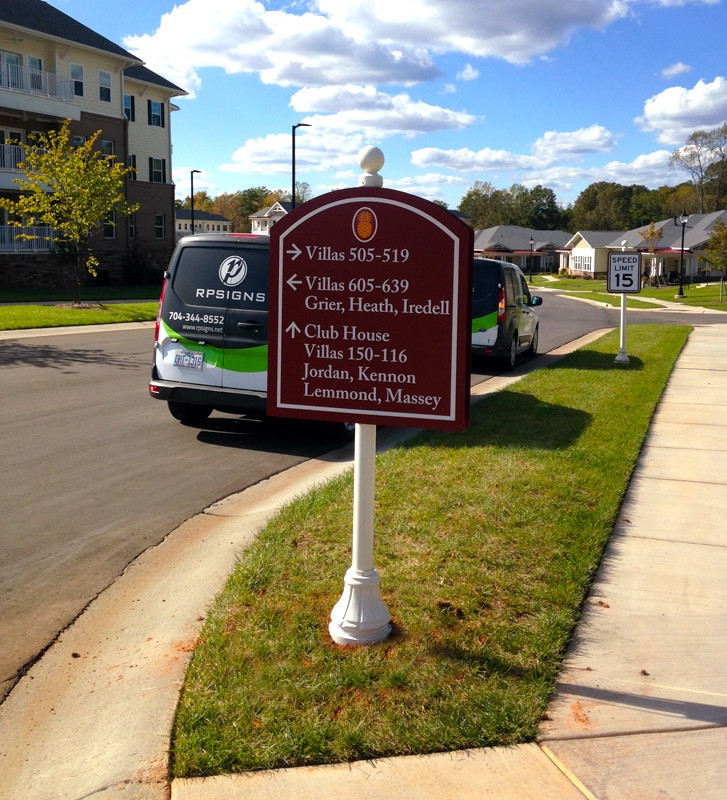 Ready to start your Wayfinding project?
Discover the difference that expertly crafted Wayfinding Signage can make in your space! At RP Signs, we combine intuitive design with top-notch manufacturing to create signage that not only guides but enhances the user experience. Contact us today and let's transform your facility into a navigational masterpiece, tailored just for you.