Custom signage for the construction industry
At RP Signs, we understand the nuances and complexities of commercial construction. We provide the durable, clear, and compliant signage solutions you need, supporting your project from blueprint to completion.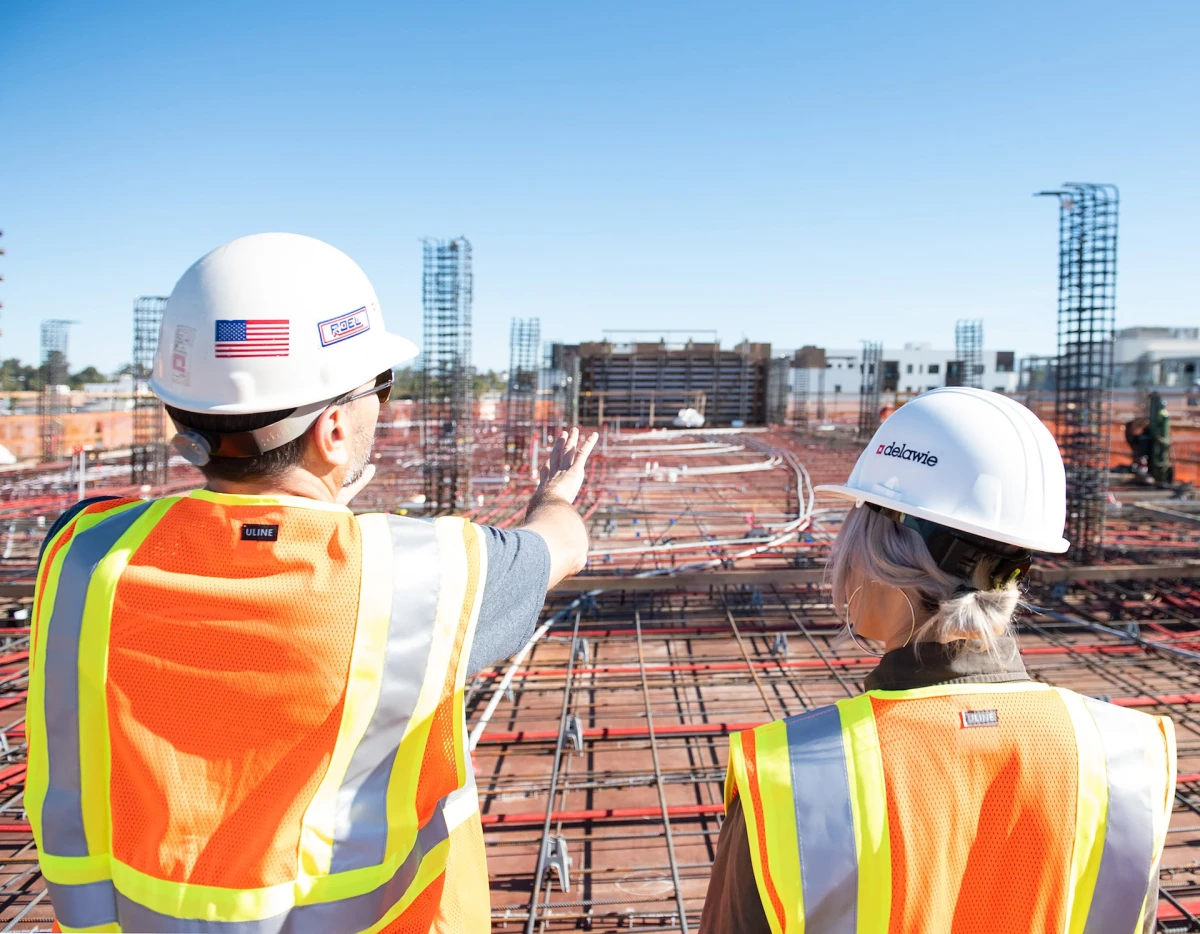 What We Do
We specialize in working with construction companies and contractors
Our team is well-versed in the unique requirements and challenges of the commercial construction industry. We know that safety, visibility, and compliance are paramount, and we ensure these are at the forefront of our signage solutions. Our expert team collaborates closely with yours, integrating your project requirements into every sign we create.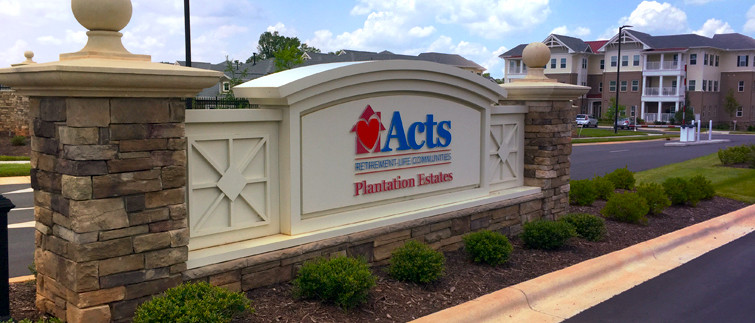 Case Study
ACTS Retirement Life Communities
We have developed a relationship over the past 5 years with ACTS Retirement-Life Communities and the folks within their construction department. This led to us being involved in multiple renovation projects throughout North and South Carolina. In each case we have provided consultation, design, manufacturing and installation services.
Custom Signage
Recommended Signage for Construction and Contracting
Our comprehensive product line is designed to cater to your varied needs. From ADA Signage and Wayfinding to Monuments, Channel Letters, and Custom Fabrication, we have you covered. Our in-house capabilities mean we can quickly and efficiently create signage that aligns with your project timeline and quality standards.
Trusted nationwide by commercial contractors
Across the country, commercial construction and contracting companies have chosen RP Signs as their go-to partner for all their signage needs. Read our client testimonials to understand why we are a trusted leader in providing high-quality, timely, and compliant signage for the industry.
…we appreciate all of the hard work that went into meeting a very tight deadline. The event went off just as planned and I think everyone was impressed by the fine work that was done by RP Signs.
Andrew Crews
Discovery Place, Inc.
Graphics Coordinator
I highly recommend RP Signs. I love the quality of their work! They did a fantastic job and they are a great company to work with!
…the sign your company fabricated/produced is the cleanest and most well constructed sign I have ever seen…it truly was a pleasure and I will be looking forward to working with you and your company again in the very near future!!
Ed Kessinger
Myers & Chapman Inc.
Superintendent
I would recommend RP Signs…They were very easy to work with in producing both my interior and exterior signage, following my ideas but taking them a step further with wonderful input using their vast experience.
Jay Murphy
Plantation Animal Clinic
Owner
Fantastic company to work with! All our projects are completed professionally, they have good communication and completion of jobs are on schedule each time.

Cannot say enough about RP Signs! They are great to work with and everything is done very professionally. Great communication and great service! Highly recommend!!!
…thank you for the innovative creativity we received from RP Signs on the upgrade to the interior signage in preparation for our accreditation survey. The surveyors were very impressed…they would be hard-pressed to find better signage.
Robert Childers
LNRMC
Director of Plant Operations
FAQs
Common Questions About Signage for the Construction Industry
Yes! ADA signs can be customized while still meeting compliance requirements. You can add your brand colors, logo, and other design elements to ADA signs.

Yes, all our signs, including ADA signage, are designed and manufactured to comply with local and national regulations.

ADA signs are required in all public facilities, which includes any place open to the public or where employees work

Yes, most modern illuminated signs use LEDs, which are known for their energy efficiency and longevity.

Absolutely! We have a skilled design team who will work with you to create a sign that fits your vision and meets all necessary requirements.

Absolutely! We specialize in custom fabrication, and can create letters in virtually any font and style.

Yes, we do provide professional installation services for all our signage products. Our team of trained professionals ensures that your sign is securely and properly installed according to safety standards and to maximize its visibility and durability. The installation process will be discussed and coordinated with you during the ordering process to ensure it suits your schedule and business operations.

The U.S. Department of Justice is responsible for enforcing ADA compliance. However, state and local governments also have their own accessibility codes that your business may need to follow.

To provide the best possible service, we require the following information from you:

1. Type of Signage Needed: Please let us know the type of sign you need (e.g., ADA Signage, Wayfinding, Monuments, Channel Letters, Custom Fabrication, etc.).

2. Purpose of the Sign: Understanding the purpose of the sign helps us recommend the right design and materials. For example, is the sign intended for directional purposes, branding, or something else?

3. Design Preferences: Any specific design elements, colors, or fonts you'd like to include. If you have a logo or any artwork, please provide that as well.

4. Size and Location: Where the sign will be located and how large it needs to be. This is important for both design and installation purposes.

5. Installation Requirements: Whether you'll need our professional installation services or have your own team to install the sign.

6. Timeline: When you need the sign to be completed and installed.

7. Budget: While not required, understanding your budget helps us make recommendations that align with your financial expectations.

Remember, our team is here to guide you through the process and we can help answer any questions you might have along the way.

he timeline depends on the complexity and size of the order. After we discuss your needs and the designs are approved, we'll give you an estimated timeline for production and delivery.

Production times vary based on the scope of your project. After discussing your specific needs, we can give a more accurate timeline.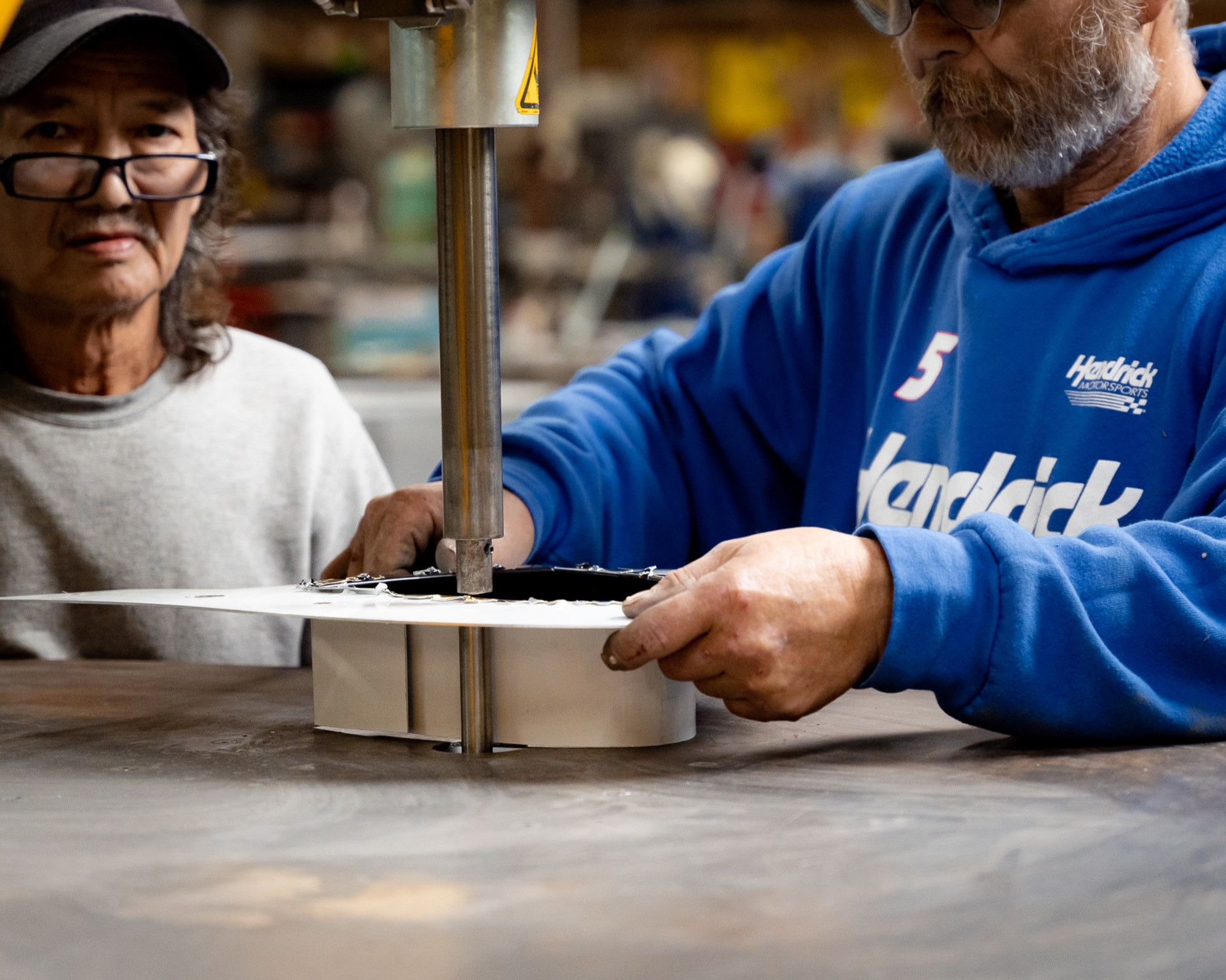 Ready for a signage partner that won't let you down?
Don't let signage be the missing piece in your project plan. Contact us today to discuss your signage needs or request a quote. Let's work together to make your construction project stand out with the perfect signage solutions - crafted on time, to specification, and with the professionalism your project deserves.