Buyers Guide
Monument Signs
Monument signs are an impactful way to capture attention, establish your presence, and convey your brand's message. In this guide, we'll explore everything you need to know about Monument Signs to help you make an informed purchase.
Guide to Monument Signs
From understanding what Monument Signs are, to considerations for compliance, cost averages, real-life examples, and answers to common questions, we've got you covered.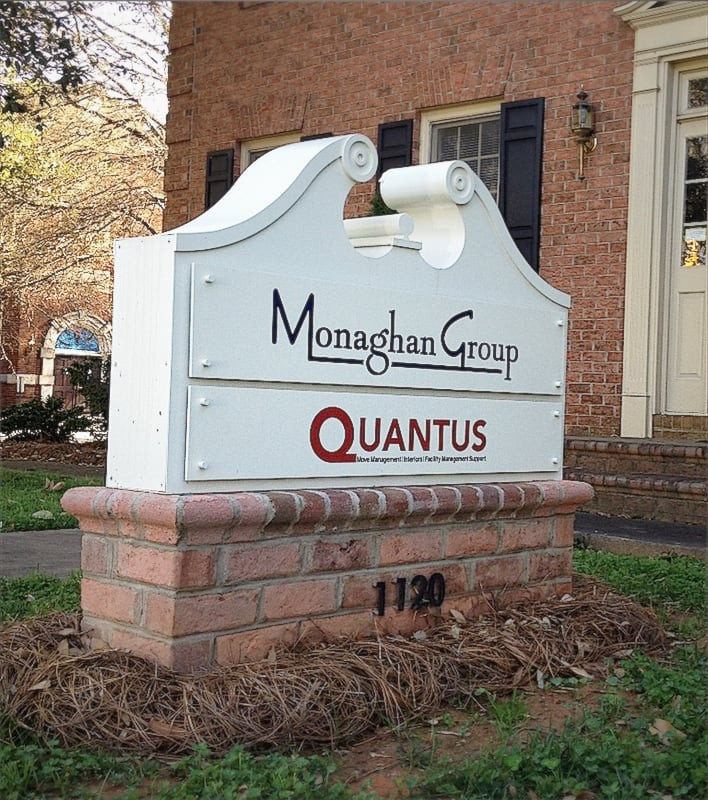 What are Monument Signs?
Monument Signs are freestanding signs that are usually positioned at the entrance of a property or business. They are often used to display a company's name, logo, and sometimes the address. Designed to be sturdy and eye-catching, these signs are called 'monuments' due to their substantial and permanent nature.
Constructed from materials such as stone, brick, metal, or high-density foam, Monument Signs give a sense of permanence and stability. They are a highly effective way to make a strong first impression, and they convey a sense of quality and permanence about your business.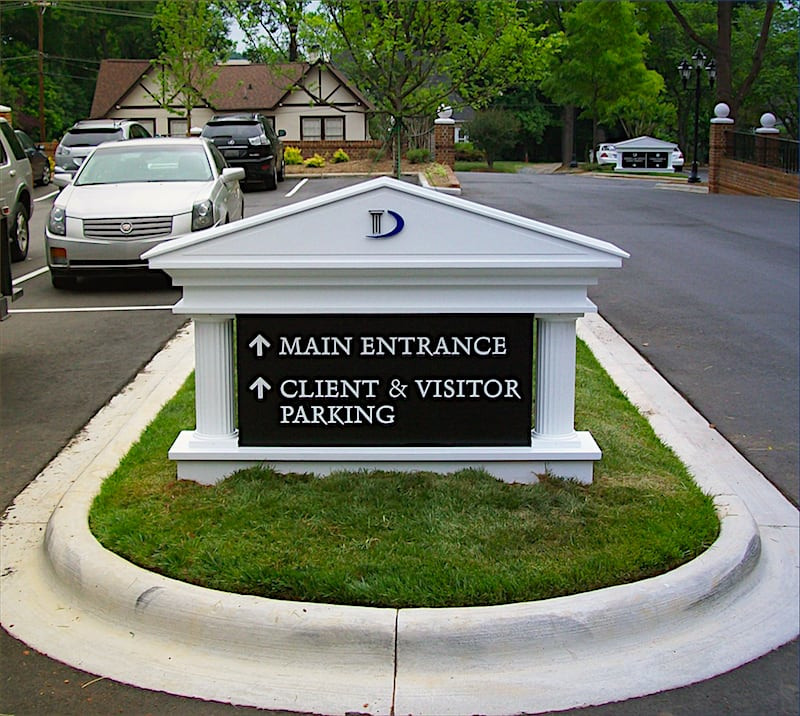 Considerations for Monument Sign
When planning for your Monument Sign, it's essential to consider:
Design: A well-designed Monument Sign reflects your brand identity. It should be cohesive with your company's color scheme, typography, and overall aesthetic.
Size: The size of your Monument Sign should be proportionate to its surroundings and easily visible to passing traffic.
Location: Choose a location that maximizes visibility. Often, this is near the entrance of your property.
Materials: Durability is key as the sign needs to withstand various weather conditions.
Local Regulations: Some areas have restrictions on sign size, location, and lighting. Ensure you comply with local regulations.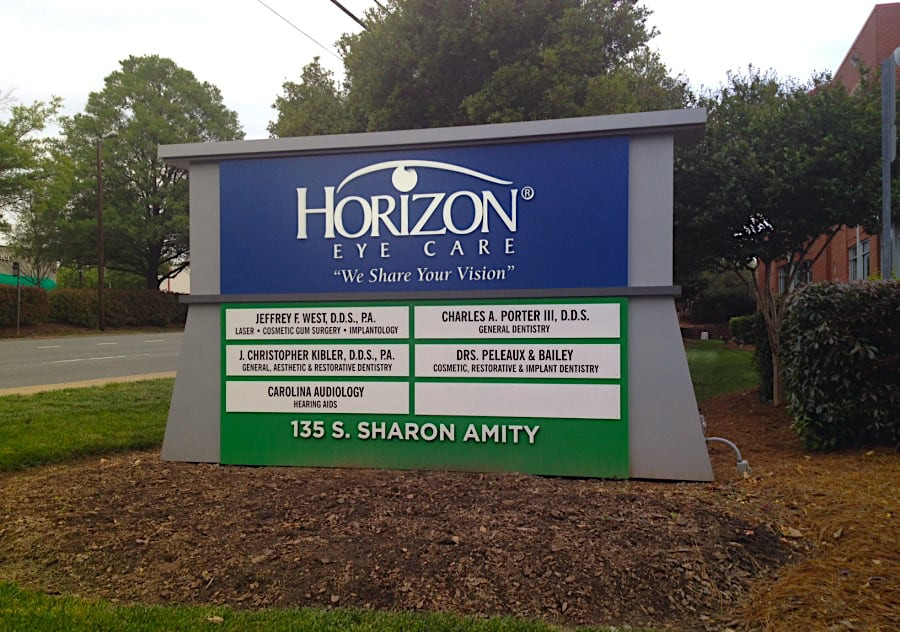 Average Costs of Monument Sign
The cost of Monument Signs can vary greatly, depending on the size, design, materials, and whether or not they're illuminated. A small, non-illuminated sign may start in the low thousands, while large, custom, illuminated signs can exceed tens of thousands. For an accurate estimate, we recommend contacting us with your specific requirements.
Examples of Monument Sign
Business Monument Signs: These are commonly used by businesses to display the company name and logo at the entrance of the premises.

Entrance Monument Signs: These signs mark the entrances of residential communities, corporate campuses, parks, or other large complexes.

Directory Monument Signs: Useful for multi-tenant buildings or shopping centers, these signs list the names of the businesses within the complex.
Trusted nationwide by hundreds of clients
Customers across all industries have chosen to work with us for their monument signage. Listen to their words on how we have helped them achieve their visibility goals.
…we appreciate all of the hard work that went into meeting a very tight deadline. The event went off just as planned and I think everyone was impressed by the fine work that was done by RP Signs.
Andrew Crews
Discovery Place, Inc.
Graphics Coordinator
I highly recommend RP Signs. I love the quality of their work! They did a fantastic job and they are a great company to work with!
…the sign your company fabricated/produced is the cleanest and most well constructed sign I have ever seen…it truly was a pleasure and I will be looking forward to working with you and your company again in the very near future!!
Ed Kessinger
Myers & Chapman Inc.
Superintendent
I would recommend RP Signs…They were very easy to work with in producing both my interior and exterior signage, following my ideas but taking them a step further with wonderful input using their vast experience.
Jay Murphy
Plantation Animal Clinic
Owner
Fantastic company to work with! All our projects are completed professionally, they have good communication and completion of jobs are on schedule each time.

Cannot say enough about RP Signs! They are great to work with and everything is done very professionally. Great communication and great service! Highly recommend!!!
…thank you for the innovative creativity we received from RP Signs on the upgrade to the interior signage in preparation for our accreditation survey. The surveyors were very impressed…they would be hard-pressed to find better signage.
Robert Childers
LNRMC
Director of Plant Operations
Process of Buying Monument Sign
Acquiring a new monument sign may seem a bit overwhelming at first, but it doesn't have to be. Here's a simple step-by-step process you can follow when buying your monument sign with RP Signs.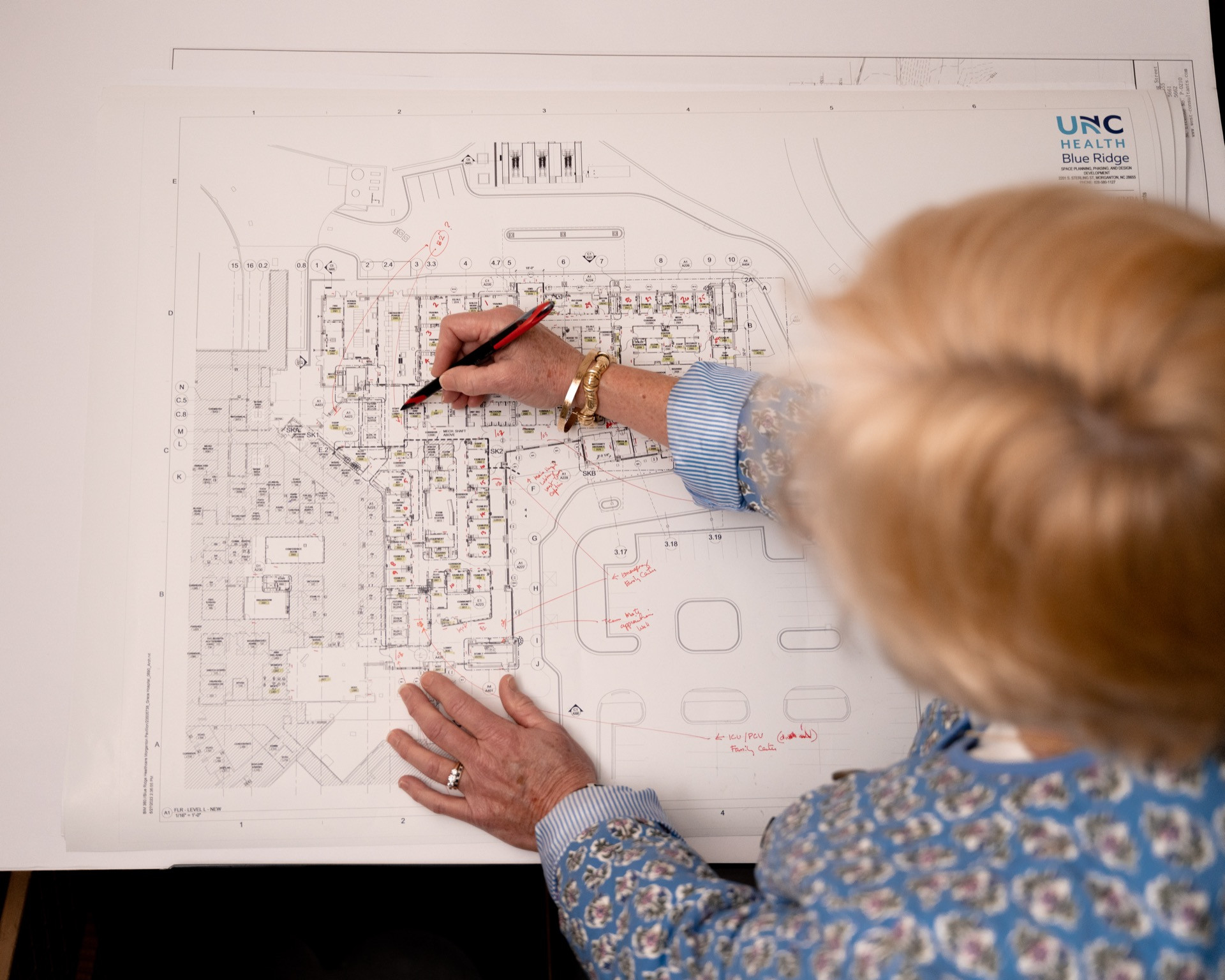 Step 1
Assessment
The first step is understanding your needs. What type of signage do you need and where will it be installed?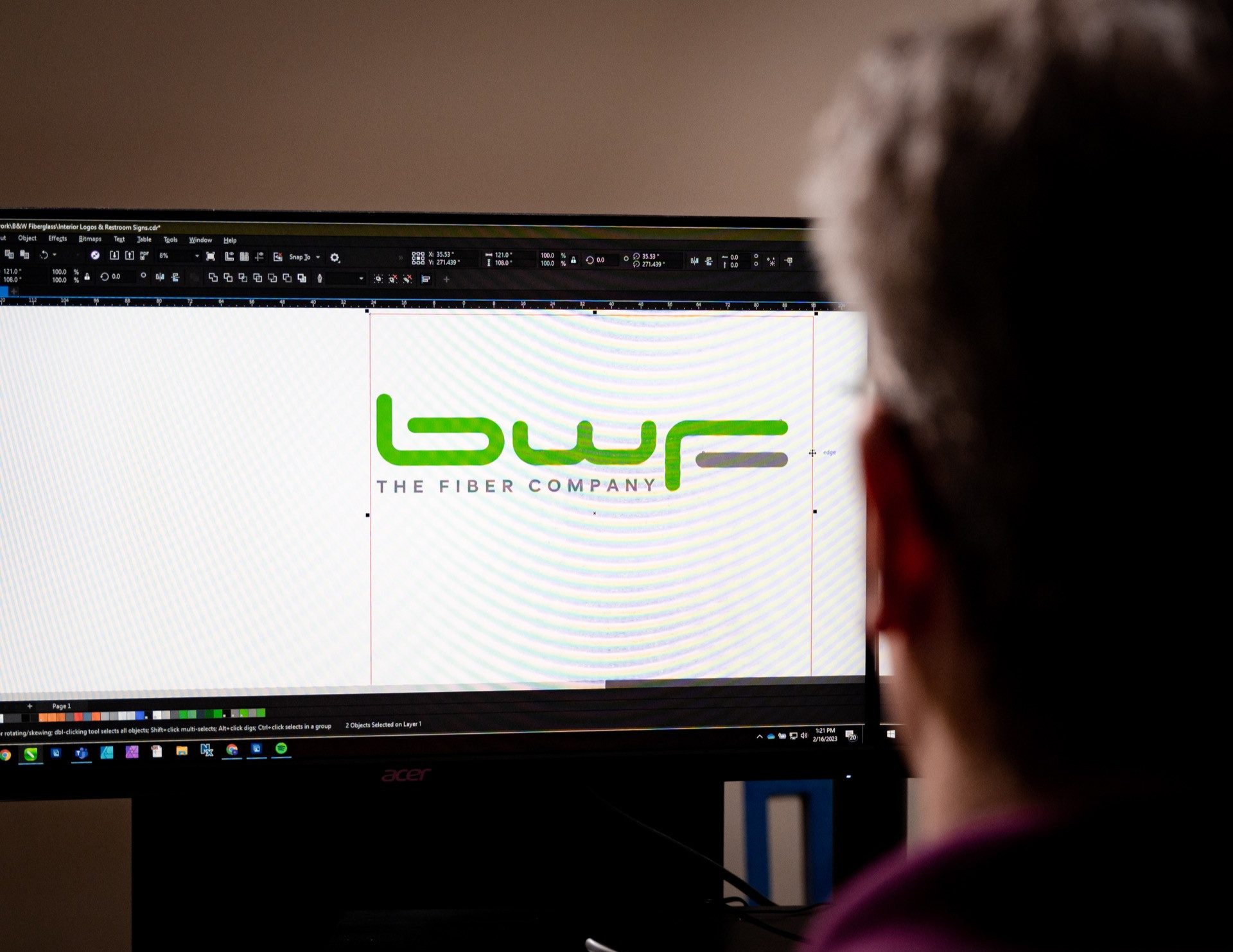 Step 2
Design
Next, we move to the design stage. Even though Monument signs have to comply with certain guidelines, there's room for creativity. Our design team will work closely with you to develop signs that not only meet Monument requirements but also match your brand identity and aesthetic preferences.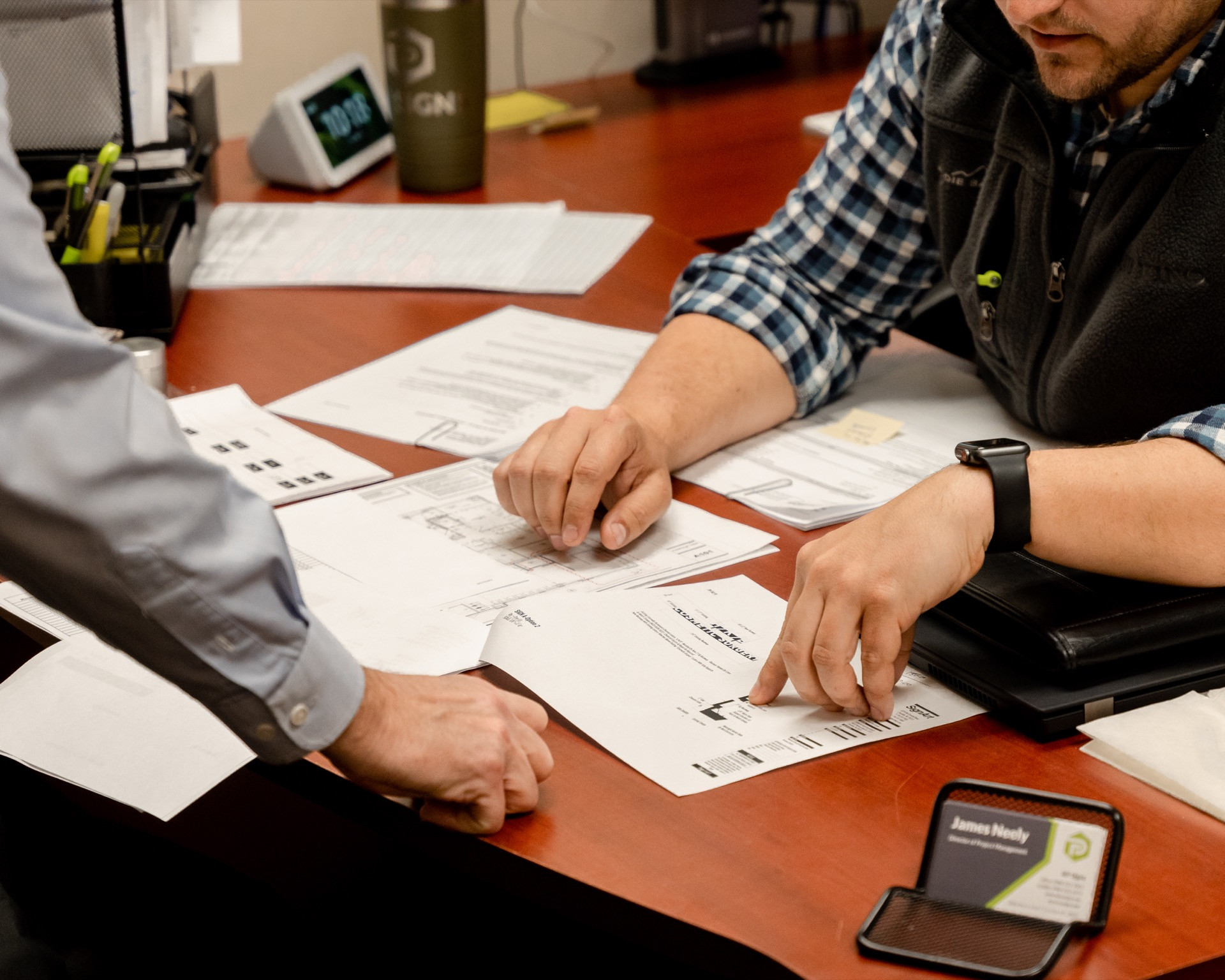 Step 3
Quote
Once we have an idea of what you need, we'll provide you with a detailed quote. This quote will outline the costs associated with your custom Monument signage, based on design complexity, materials, and the number of signs required.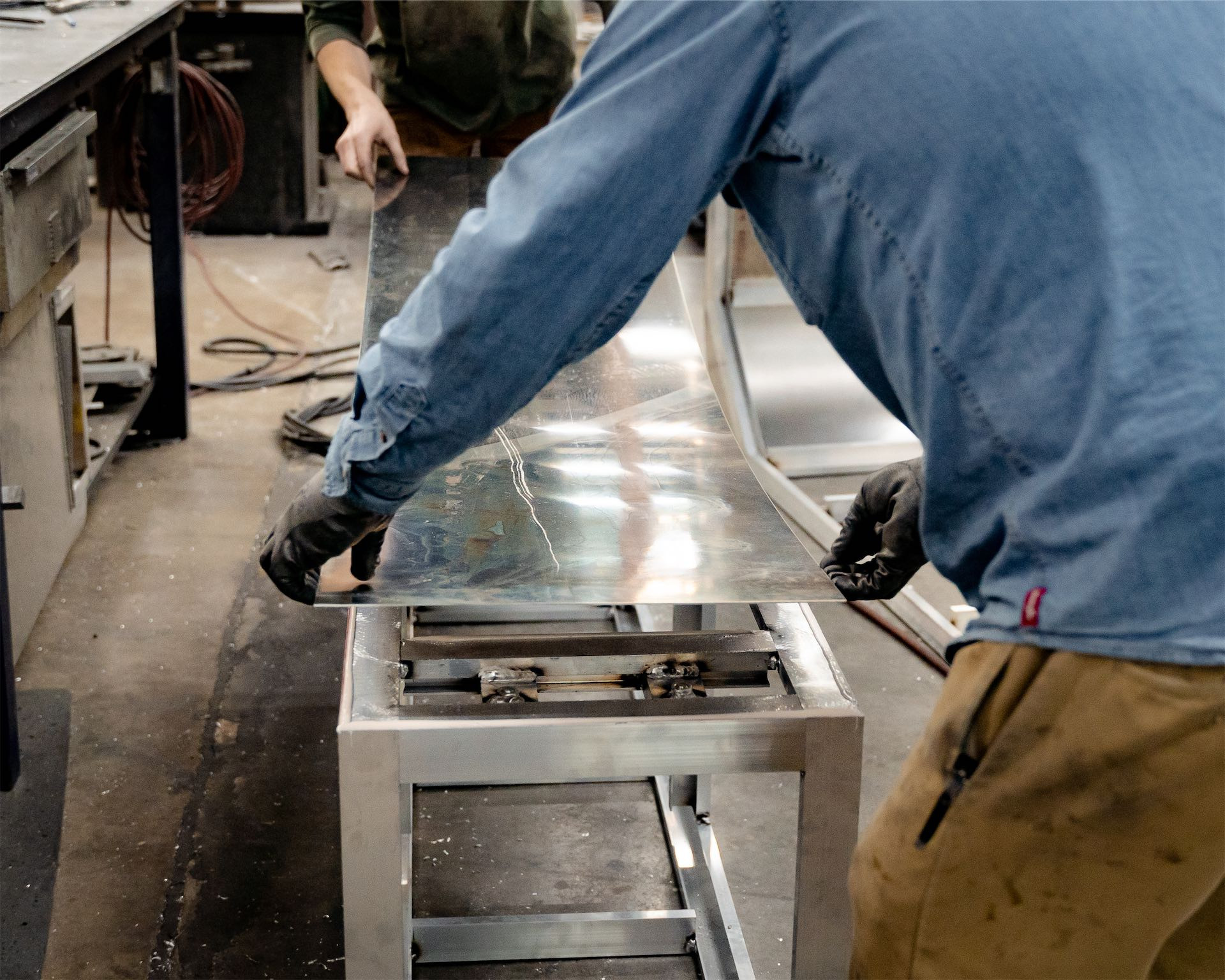 Step 4
Production
After your approval of the designs and the quote, we move into production. We manufacture your Monument signage in-house, ensuring the highest quality and compliance with all regulations.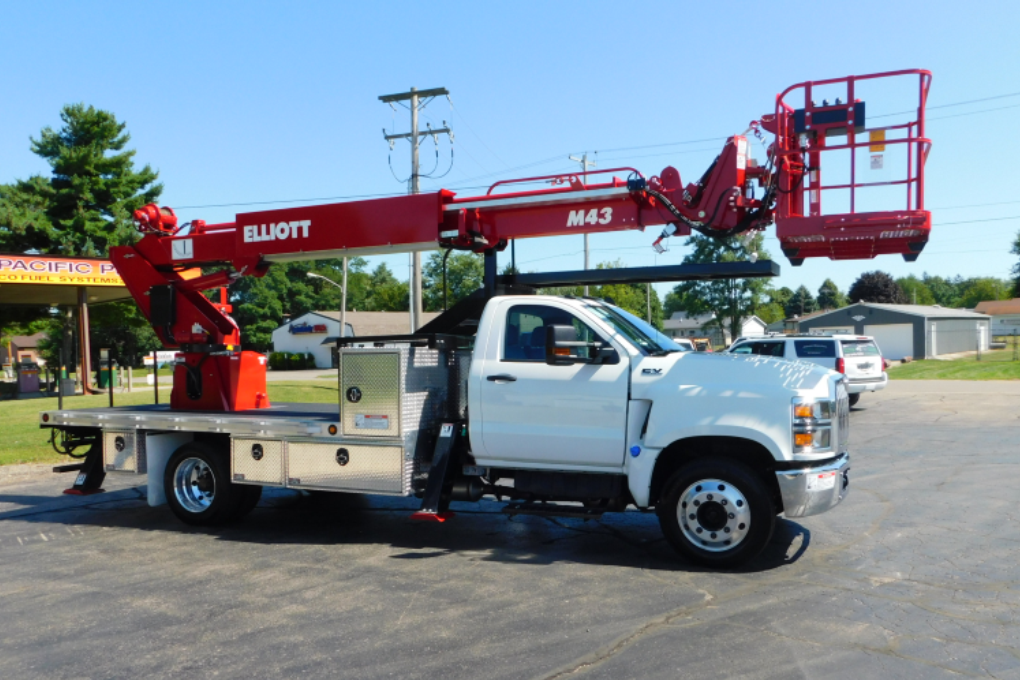 Step 5
Installation
Once your signs are ready, it's time for installation. The correct installation of Monument signs is just as important as their design for compliance. Our professional installation team will handle this task for you.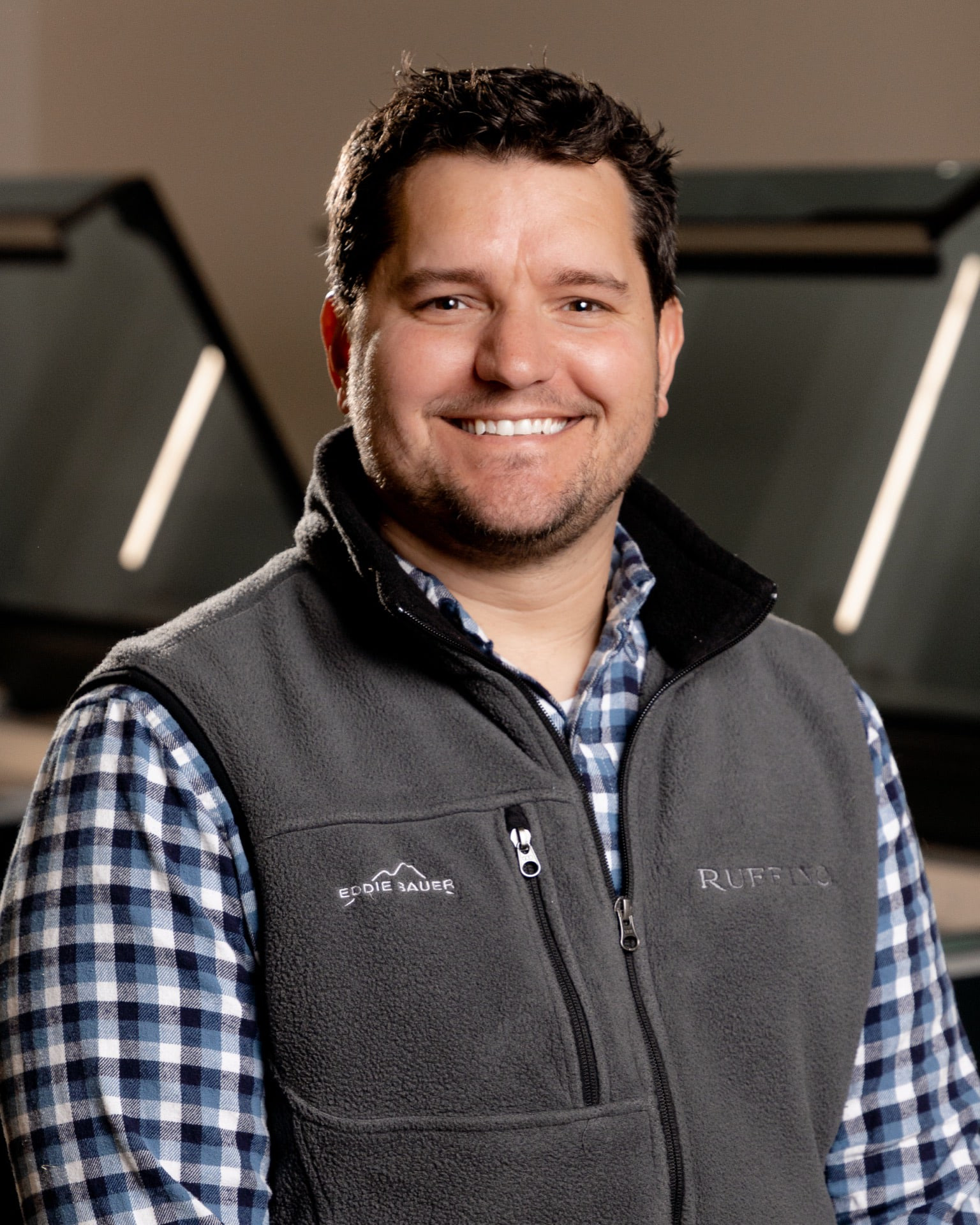 Step 6
Follow-up
Finally, after installation, we're still here for you. If you have any questions or need further assistance, our team is ready and willing to help.
At RP Signs, we make the process of buying Monument signage simple and straightforward.
FAQs
Common Questions About Monument Signs
Yes, many monument signs are designed with internal or external lighting to ensure they're visible day and night.

Production times vary based on the complexity of your project. After discussing your needs, we can provide a more specific timeline.

Yes, monument signs are constructed with durable materials to withstand various weather conditions.

Monument signs can be made from various materials including, but not limited to, brick, stone, metal, wood, or high-density foam. The choice depends on your aesthetic preferences, budget, and durability requirements.

Yes, many monument signs can incorporate digital display panels, allowing for dynamic content that can be updated as needed.

Yes, at RP Signs, we can guide you through the process of obtaining the necessary permits for your sign, ensuring it complies with all local regulations and restrictions.

With proper care and maintenance, monument signs can last for many years. The exact lifespan will depend on the materials used and the environmental conditions the sign is exposed to.

Yes, if your monument sign is damaged due to weather or other factors, we can often repair it, restoring it to its original condition.

We strive to use materials and processes that minimize environmental impact. Additionally, LED lighting, often used in monument signs, is energy efficient.