December 6th, 2013
Rebranding T.MAC

JB Houston
Project Manager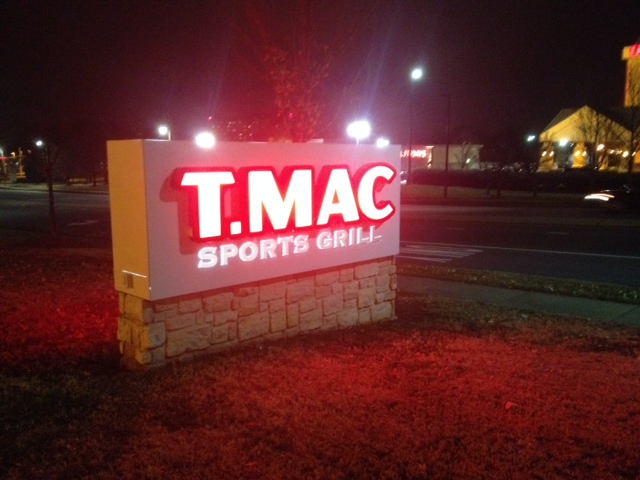 We are excited to announce that T.MAC Sports Grill (formerly Taco Mac) has chosen to partner with RP Signs for all signage related to their rebranding initiative as well as all new construction and renovation projects.
When T.MAC contacted us and asked if we could change out two of their restaurants in four weeks, we jumped at the opportunity and we were confident our team could handle this challenge. We provided code checks, permits and shop drawings, as well as completing fabrication and install, all within the four week deadline.
T.MAC has not only been a great client to have, but also a great place to enjoy delicious food and drinks. Be sure and check out their website for a location close to you!
Thanks again to the folks at T.MAC and welcome to the RP Signs family.